A call for project proposals in 2019 resulted in 10 projects that encompass a total of 15 research workstreams. The projects engage more than 150 faculty, researchers, and students, who are affiliated with more than 20 different organizational units across MIT Campus and MIT Lincoln Laboratory. All project teams involve Air Force personnel, who are embedded in the research teams and serve as liaisons between projects and Department of Defense stakeholders. The projects started in January 2020 and advance AI research in a broad range of areas, including weather modeling and visualization, optimization of training schedules, and enhancement of autonomy for augmenting and amplifying human decision-making. The research activities of the AI Accelerator have been successfully expanding, including seed research projects in collaboration with the Naval Postgraduate School and the United States Space Force, as well as an AI Education Research project that started in January 2021. AI Accelerator publications can be found on our Google Scholar page.
Fast AI: Data Center & Edge Computing
Fast AI: Quick Development of Portable High-Performance AI Applications
The AI revolution has been enabled by the availability of vast amounts of labeled data, novel algorithms, and computer performance. But long computer-in-the-loop development cycles inhibit humans from inventing and deploying creative AI solutions. Moreover, the end of Moore's has curtailed the historical ability of semiconductor technology to deliver performance. AI performance increasingly relies on hardware architecture, software, and algorithms. The Fast AI project focuses on developing a foundation for quickly building AI solutions, enabling performance and portability on both modern and legacy hardware platforms. We innovate in the areas of programming languages, compiler technologies, comprehensive instrumentation, analytical productivity tools, and parallel algorithms.
ML-Enhanced Data Collection, Integration & Outlier Detection
A core requirement for AI techniques to be successful is high quality data. Preparing systems to be "AI ready" involves collecting and parsing raw data for subsequent ingest, scan, query and analysis. This project will develop ML-enhance database technologies to reduce storing and processing costs while enabling data sharing amongst various database silos. Additionally, we will develop an outlier detection engine to identify temporal anomalies amongst complex event streams from multiple sources.

Conversational Interaction for Unstructured Information Access and Language Learning ​
Conversations Interaction for Unstructured Information Access
The AI Accelerator Natural Language Processing project aims to advance conversational agents, knowledge representation, and prediction algorithms on flat/text image data and on Air Force missions. As the field of artificial intelligence advances, as we memorialize more of our work in data, and find more devices in our homes, it's crucial that people are able to interact with the technology in meaningful ways – as humans, language matters – especially in discovering information on digital systems. The goal is to advance the AI community with conversational interaction and knowledge extraction for open-domain conversation and into unstructured information.

AI for Personalized Foreign Language Education
The AI Accelerator Natural Language Processing for foreign language project focuses on building personalized foreign language education framework, which includes a model of the language knowledge to be acquired. This work leverages current foreign language, tailored to the expected level of knowledge by the learner at various stages of coursework, and sets to standardized proficiency test measures. The model will help personalize the learning experience and illuminate when and/or where learning outcomes are unfavorable to the student.
Team

–
Shigeru Miyagawa
(MIT PI)
–
Emma Teng
(MIT Co-PI)
– Michael Yee (MIT Lincoln Laboratory Lead)
– Megan Muniz (DAF Liaison)

The Earth Intelligence Engine
The Earth Intelligence Engine
The Earth Intelligence (EI) Engine for weather and climate includes a novel AI testbed platform to support rapid, effective decision-making and long-term, strategic planning and operations for USAF. Advances in AI help close the gap between AI researchers and available Earth systems data via a platform connecting data and models, novel algorithms, and image gap-filling tasks to bridge lower-quality to higher-quality weather and climate data sets. The EI Engine will provide the USAF with improved algorithms for anomaly detection; critical remote access to centralized Earth intelligence data; intuitive supercomputer visualizations of Earth intelligence for mission support; improved nowcasting weather forecasting for mission operations; and strategic location identifications affected by climate change to enhance resource allocation. The goal is to develop a platform, which provides global scale to high-resolution local scale Earth weather and climate data and visceral visualizations to better inform policy decision-makers and leaders in government and business.


Explainable Machine Learning
Despite their incredible performance, machine learning models remain inscrutable–we do not understand how or why they arrive at their conclusions. Consequently, it is impossible for us to attain confidence in models' decisions, and to debug them should they malfunction. This "black-box" nature limits our ability to deploy and frugally maintain machine learning systems, especially in high-stakes contexts. This project approaches machine learning explainability with a radically new mindset: combining machine learning and human-computer interaction methodologies to make actionability for the actual users the primary objective. The goal is to identify criteria for explainable machine learning that will enable development of models with human- and task-aligned data representations and decision-making interfaces.



Continual and Few-Shot Learning
AI techniques have proven very successful in many critical applications such as object recognition, speech recognition, and others. However, these successes have relied on collecting enormous datasets and careful manual annotations. This process is expensive, time-consuming, and in many scenarios, enough data is not available. Transfer learning offers a solution to these problems by leveraging past data seen by a machine to solve future problems using only few annotated examples. This research focuses on challenges in transfer learning and aims at developing algorithms that can fundamentally learn from multiple heterogeneous tasks, moving beyond low-level task similarity to enable broader transfer across distinct tasks. Such algorithms will find general applicability in several areas, including computer vision and natural language processing, and will substantially reduce the dependence on large amounts of annotated data and consequently reduce costs and time for deployment and maintenance of AI systems.


Robust AI Development Environment
AI and machine learning (ML) methods have demonstrated enormous promise for USAF. Many existing ML algorithms often fail catastrophically, however, when data inputs or task objectives change from those encountered during algorithm training. This lack of reliability combined with the opaque nature of modern ML techniques makes it impossible to deploy machine learning systems confidently in mission-critical environments. Furthermore, the inability of a model to adapt to changing environments translates into the need for (often costly and difficult) model retuning whenever the environment changes. This research will focus on a robustness-centered approach to developing ML algorithms. Robust AI Development ENvironment (RAIDEN) prioritizes ML reliability, versatility, and adaptability. The models, framework, and algorithms provided by our effort will enable streamlined deployment of truly reliable and efficient ML systems.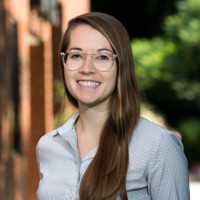 Research was sponsored by the United States Air Force Research Laboratory and the United States Air Force Artificial Intelligence Accelerator and was accomplished under Cooperative Agreement Number FA8750-19- 2-1000. The views and conclusions contained in this document are those of the authors and should not be interpreted as representing the official policies, either expressed or implied, of the United States Air Force or the U.S. Government. The U.S. Government is authorized to reproduce and distribute reprints for Government purposes notwithstanding any copyright notation herein.